Technology designed with you in mind
Make a quick hands-free call. Find the perfect parking spot. Back up with confidence. Whatever it is you need to do, the Everest's
intuitive technology is ready to assist you.
SYNC™ 3
Stay connected whatever your adventure with SYNC™31. Seamlessly connect your phone to the 8-inch touchscreen via programs like Applink®2, Apple CarPlay3 or Android Auto4. More intuitive, more responsive and with more capabilities than ever before.
Hands-free phone calls
Hands-free music system
Hands-free satellite navigation
Hands-free climate control
Emergency Assistance1,5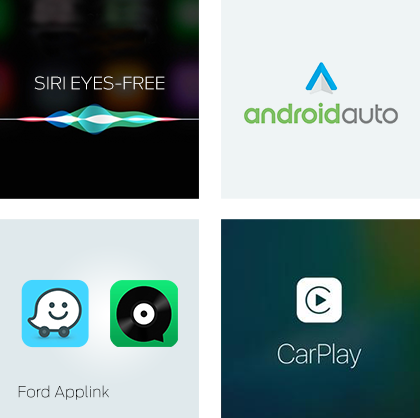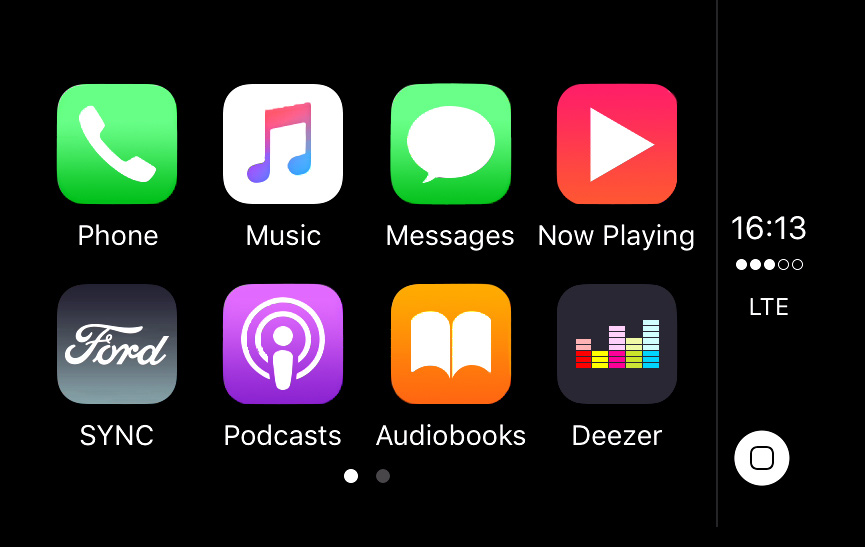 Apple CarPlay compatibility
This literally puts your iPhone on the main console screen and lets you communicate with Siri™ or play Internet radio from anywhere in the world. Compatible apps on your iPhone also function seamlessly, making your in-car entertainment possibilities virtually endless.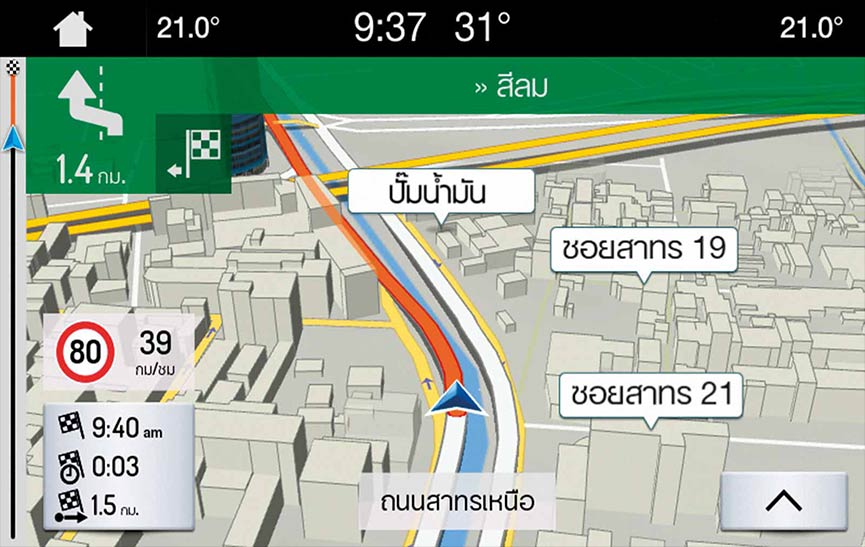 Navigation system with full Thai language support
The built-in navigation system comes with a lively 3D interface displaying names of roads and places correctly in Thai on the vivid 8-inch multi-touch screen. Thai voice notifications will also help keep you on the right track always.
AppLink
Ford AppLink® enables you to launch and voice-control some of your favorite mobile apps or access them in the organised apps section,
which automatically loads SYNC®-enabled apps from your paired and connected smartphone.
Emergency Assistance
When you think of SYNC®, you probably think of connecting with family, friends, or social life. But there's a more serious side to SYNC®.
It can look out for you if you have an accident by automatically calling emergency services.
Emergency Assistance can call 16696 for help in the unlikely case of an accident, even if you can't.
The emergency call goes directly through your properly connected cell phone without the need for intermediary assistance.
Available in Thailand only
Active Park Assist
Need help getting the perfect park? At the press of a button, Active Park Assist not only helps you find the right size parking spot, but also steers itself in. Simply take your hands off the wheel and watch as it parks perfectly.All you have to do is control the gears, accelerator and brake.

Autonomous Emergency Braking (AEB) with Collision Warning
First in class, new Everest features Autonomous Emergency Braking (AEB)8 is designed to help avoid collision or reduce risks when the driver gets distracted. AEB detects both pedestrians and vehicles. Collision Warning alerts you with an audible and visual warning on the driver's cluster and pre-charges your brakes to increase brake-assist sensitivity, providing full responsiveness when you do break. If you fail to react, it automatically applies the brakes.
BLIS® with Cross-Traffic Alert
Everest's Blind Spot Information System (BLIS®) helps monitor the traffic in your blind spot. When changing lanes, indicator lights in your side mirrors let you know if there's a vehicle in your blind spot. Cross-Traffic Alert lets you know if traffic is coming from either direction when reversing out of a parking spot or driveway.
Keyless Entry & Push-Button Start
Set off on your journey without ever taking the key out of your pocket. Everest knows when your key fob is nearby. Just open the door to unlock the vehicle and press a button to start the engine
Rear View Camera
Reverse with confidence with a full and clear vision of what's behind you. If there's an obstacle in your way, the rear parking sensors will sound to alert you.
Adaptive Cruise Control with Collision Warning
Forget about having to turn your cruise control on and off as traffic changes. Instead, the new Ford Everest adapts. If it senses slow
moving traffic, it slows down. When the traffic clears, it goes back to your pre-set speed. It can even detect the potential for an
accident to occur and alerts you with a brake light warning on your windscreen and pre-charges your brakes.

Lane Keeping System
Sometimes it can be easy to drift into the next lane without realising it.
If your indicator isn't on, the Lane Departure Warning alerts you
by vibrating your steering wheel. If you continue to drift, it applies torque to guide you back into your lane.