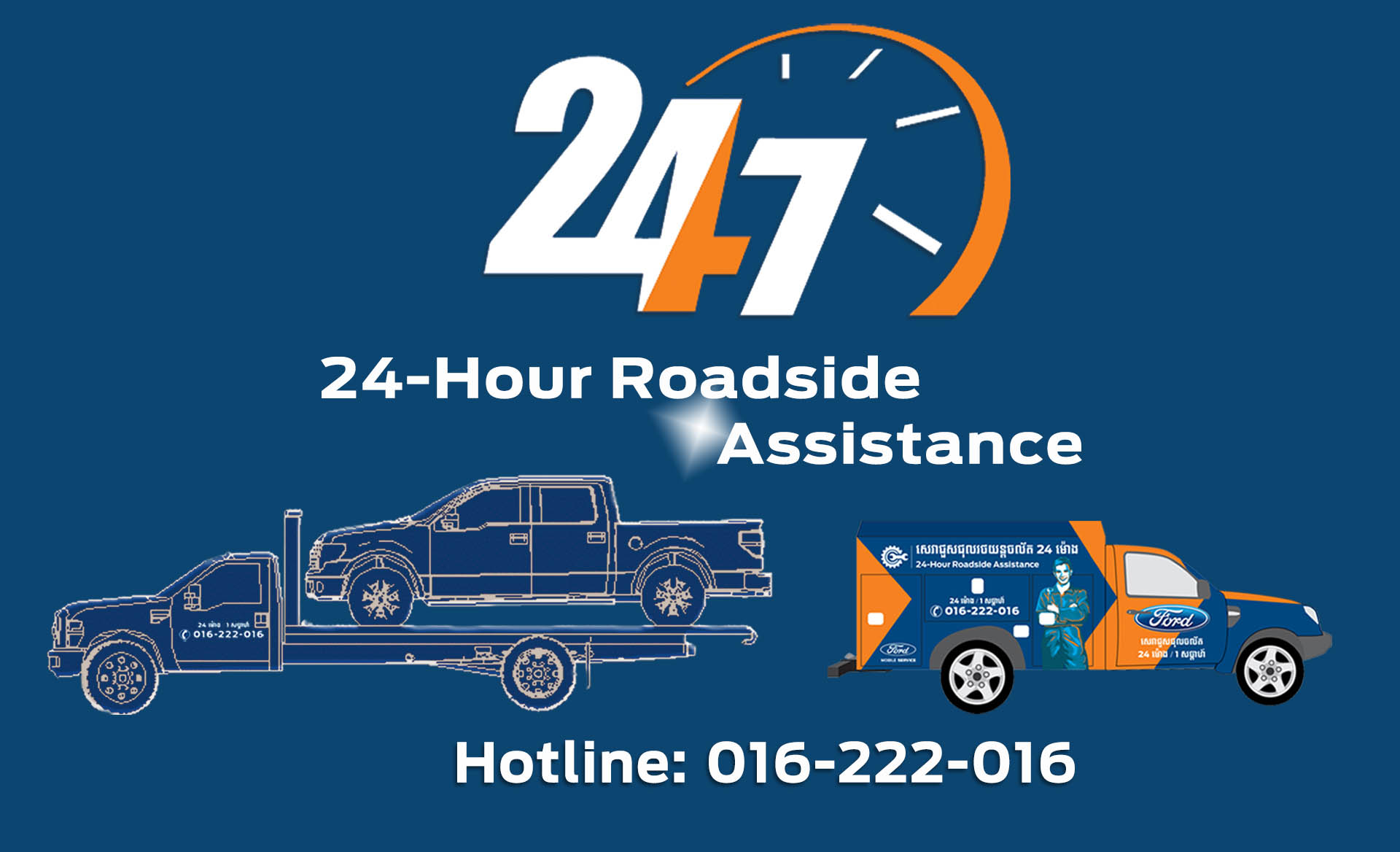 Coming to your rescue wherever you are
Of course, all Ford vehicles are built to last. Still, they remain vulnerable to external factors and unexpected incidents. We have taken these into account and developed our own roadside assistance service to give all Ford users the extra peace of mind on the road wherever they are in Cambodia.
Our 24-hour emergency service helps you during the time of inconvenience such as failure to start during a rush hour, breakdown requiring a tow, running out of gas, lost or locked-in key, and other problems.
Terms and Conditions:
Free basic technical consultant
Calling for immediate assistance 24hours/week
Free towing within 30km in Phnom Penh City.