The New Ford EcoSport 2019 is coming soon!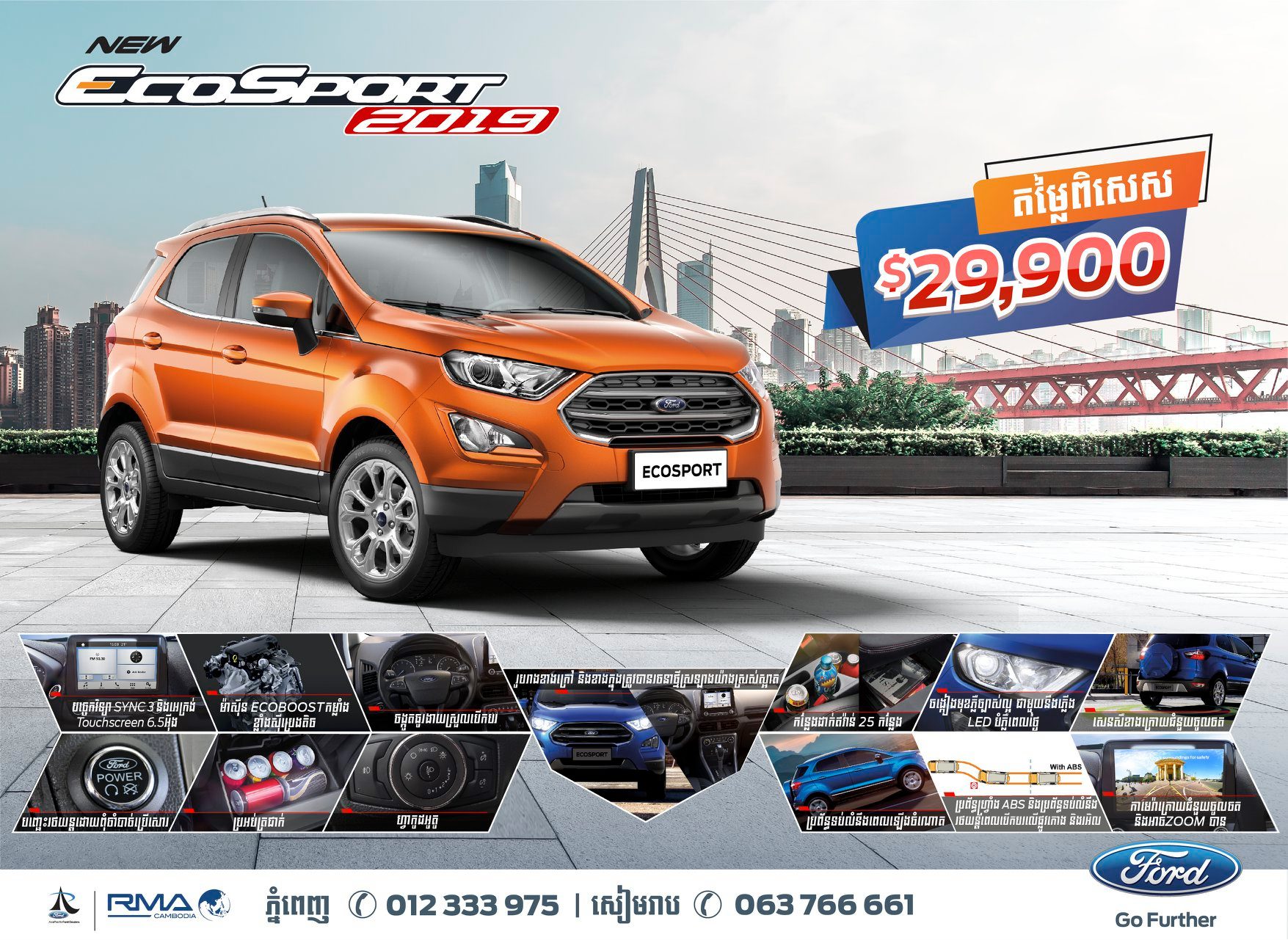 The moment you've been waiting for is coming!
Introducing The New Ford EcoSport 2019 with the all new exterior and interior designs as well as new advance technologies.
You can start pre-order from now on for only $29,900!
Please hurry up, this offer is limited!
For more detailed information, please kindly contact via:
Phnom Penh: 012 333 975
Siem Reap: 063 766 661
or visit our facebook page: FORD CAMBODIA
Introducing Ford Trade-in!


We would like to introduce new service from RMA(Cambodia)/Ford Division for Ford Trade-In.
Ford Trade-In Team will work out on exchanging customer's old vehicles for new model 2018 as well as selling out the secondhand vehicles.
For more detail in trade-in vehicle and demand for secondhand Ford, please contact:
077 722 999
011 255 229
095 585 888
For information, visit our facebook page: FORD Trade-In