Autonomous Emergency Braking (AEB)
This feature detects pedestrians and vehicles, and alerts you with an audible and visual warning.
If you fail to react, it can automatically apply the brakes.

Adaptive Cruise Control
Forget about having to turn your cruise control on and off as traffic changes. Instead, the Ford Ranger adapts.
If it senses slow moving traffic, it slows down. When the traffic clears, it goes back to your pre-set speed.

SYNC™ 3
SYNC®33 delivers next-level connectivity to your busy life with the great SYNC® features, plus our next generation of voice-activated technology while keeping your hands on the wheel and your eyes on the road. New easy-to-use design with 8" touch screen. New interface. New features. Make and take calls, find the best route to your destination and more, just by saying a few simple words. The upgraded system understands 10,000 natural voice commands in English and Thai, SYNC 3 able to display text menu, caller name, and songs name in Thai as well and supports Apple CarPlay4 and Android Auto5, so you can use your favourite apps on the go.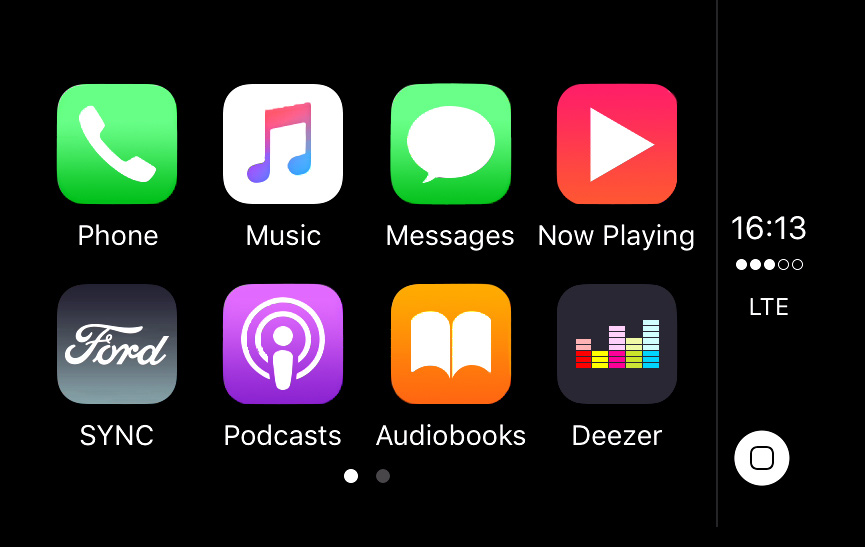 Apple CarPlay compatibility
This literally puts your iPhone on the main console screen and lets you communicate with Siri™ or play Internet radio from anywhere in the world.
Compatible apps on your iPhone also function seamlessly, making your in-car entertainment possibilities virtually endless.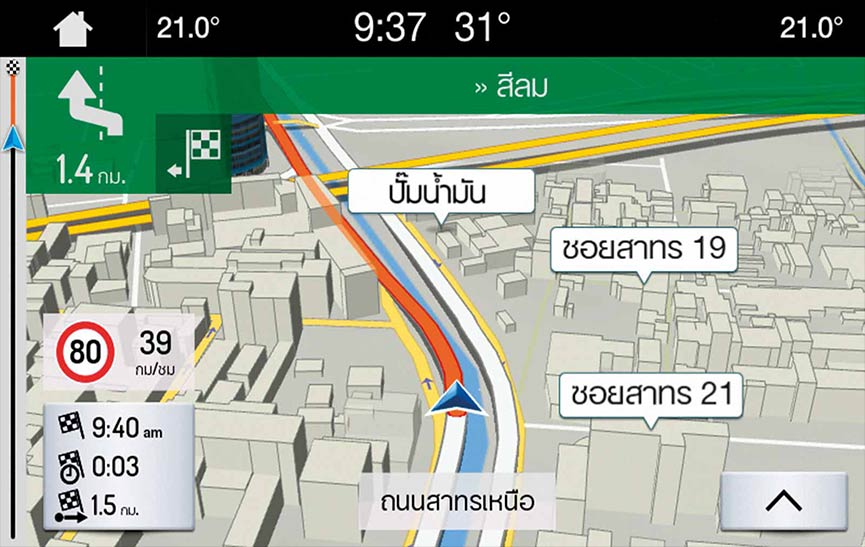 Navigation system with full Thai language support
The built-in navigation system comes with a lively 3D interface displaying names of roads and places correctly in Thai on the vivid 8-inch multi-touch screen. Thai voice notifications will also help keep you on the right track always.
Rear View Camera and Sensors
Parking couldn't be easier, even in crowded cities. From your higher seating, the rear view
camera gives you a clear vision of what's behind you, while front and rear parking sensors
help you park in any type of space with confidence.