New improved 2.2L and 3.2L
TDCi Turbo Diesel engines
They're back and they're better than ever. An extra 10PS of power and 10Nm of torque gives our 2.2L TDCi engine
more grunt than ever. If you're after our super powerful 3.2L then you'll be happy with the extra kilometres we've
built into its fuel economy.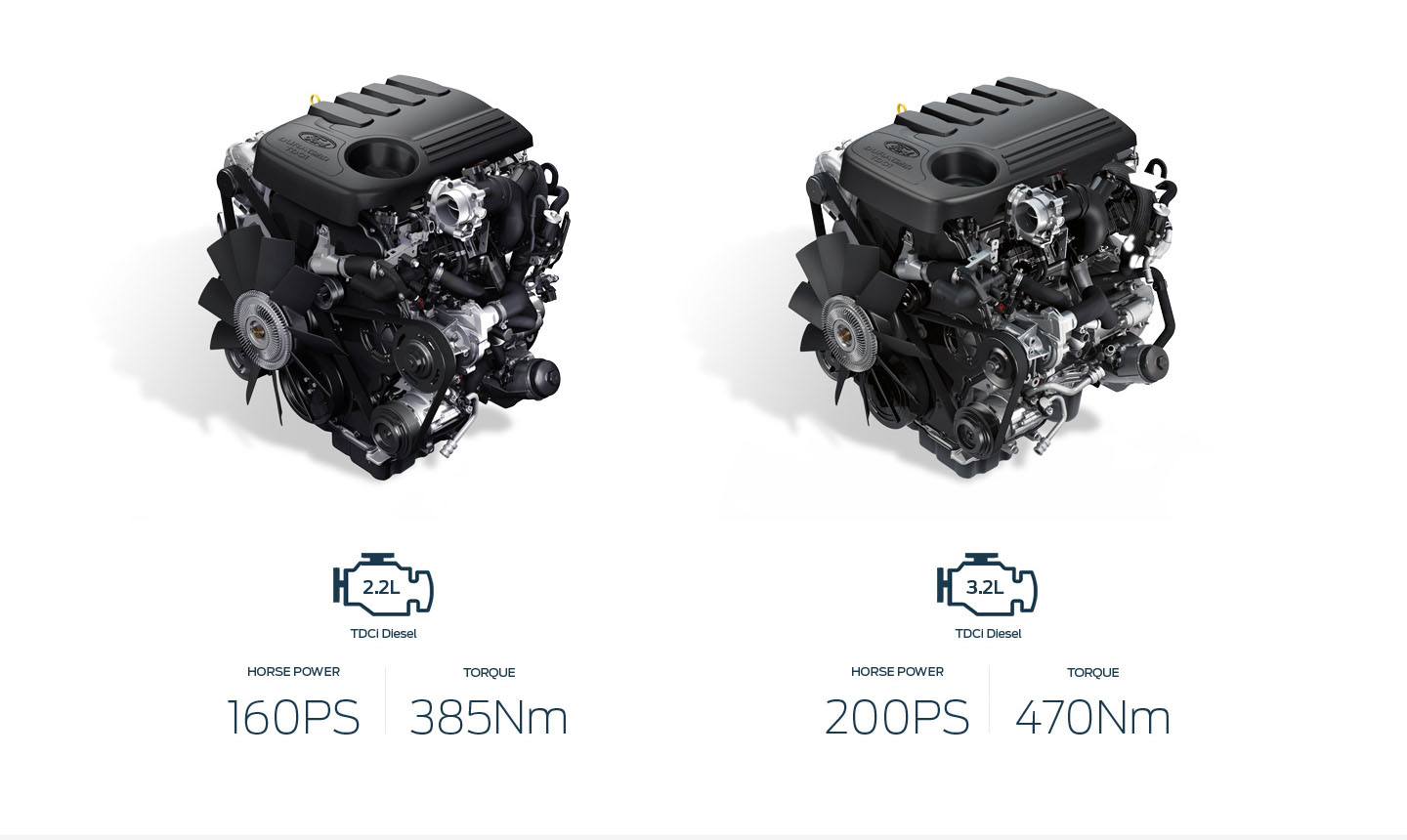 EPAS (Electronic Power-Assisted
Steering)
This might be a truck but Ford's famous driving dynamics still apply. This includes the effortless
manoeuvrability EPAS delivers in all types of conditions. Steering is light and responsive for city
driving and when parking, and firmer and easier to control at higher speeds on the open road.
Because it's electronically controlled and not hydraulic, it only kicks-in when you need it, helping to
save fuel.

Hill Launch Assist
No more roll-back when starting or reversing uphill.
Brake pressure is held for two seconds after you release the brake and press the accelerator.

Traction Control System
Sensors individually monitor each wheel for speed and slip, and automatically
brake or increase torque, as needed, to maximize grip and help avoid wheel spin.

Trailer Sway Assist
Constantly monitors behavior of the tow vehicle and trailer and automatically corrects instability or 'sway'
using a left-right braking pattern and engine torque.

Rollover Mitigation
Helps prevent the vehicle getting into a roll-over situation.

Hill Descent Control
Automatically applies braking, as needed, to slow the vehicle to a set speed in off-road downhill conditions.
Speed can be adjusted through the accelerator and the Cruise Control buttons on the steering wheel.