Built tough. Built safe.
Ranger's reinforced safety cell is supplemented with the protection of 6 airbags, including side and curtain airbags.
Combined with the comprehensive Electronic Stability Control program and driver-assist technologies
that help mitigate risks and keep you in your lane, Ranger is safer than ever.

Take the rugged with the smooth
Inside Ranger, the priority is space, comfort, and functionality.
Controls are in plain sight and easy reach, there's extra storage, and noise and vibration have been reduced.
Throw in comfortable seating and Ranger nails the work/life balance, perfectly.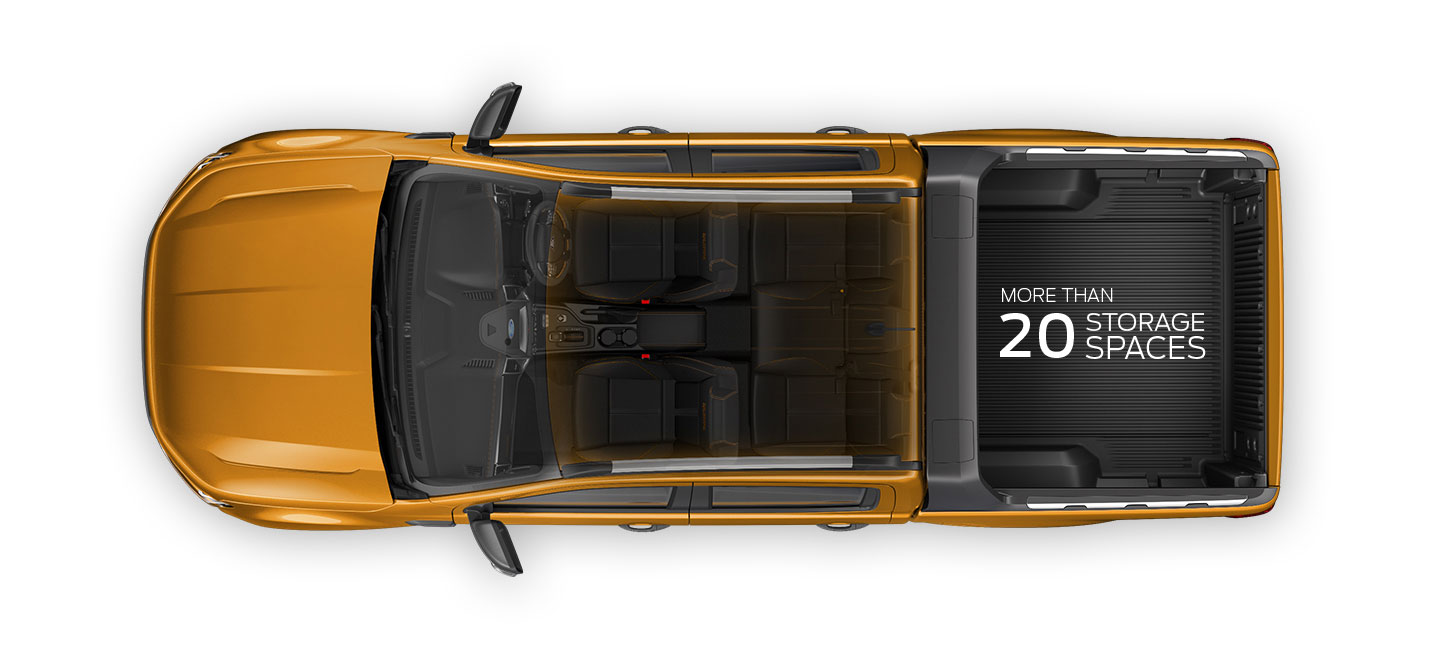 Power up
A light installed in the cargo tray gives you all the illumination you need to get on with the job, day or night.  But there's more to your job than just loading up the tray.
So we've also included a 230V outlet in the cab. Charge your phone, tablet or plug in equipment, even when you're in the middle of nowhere.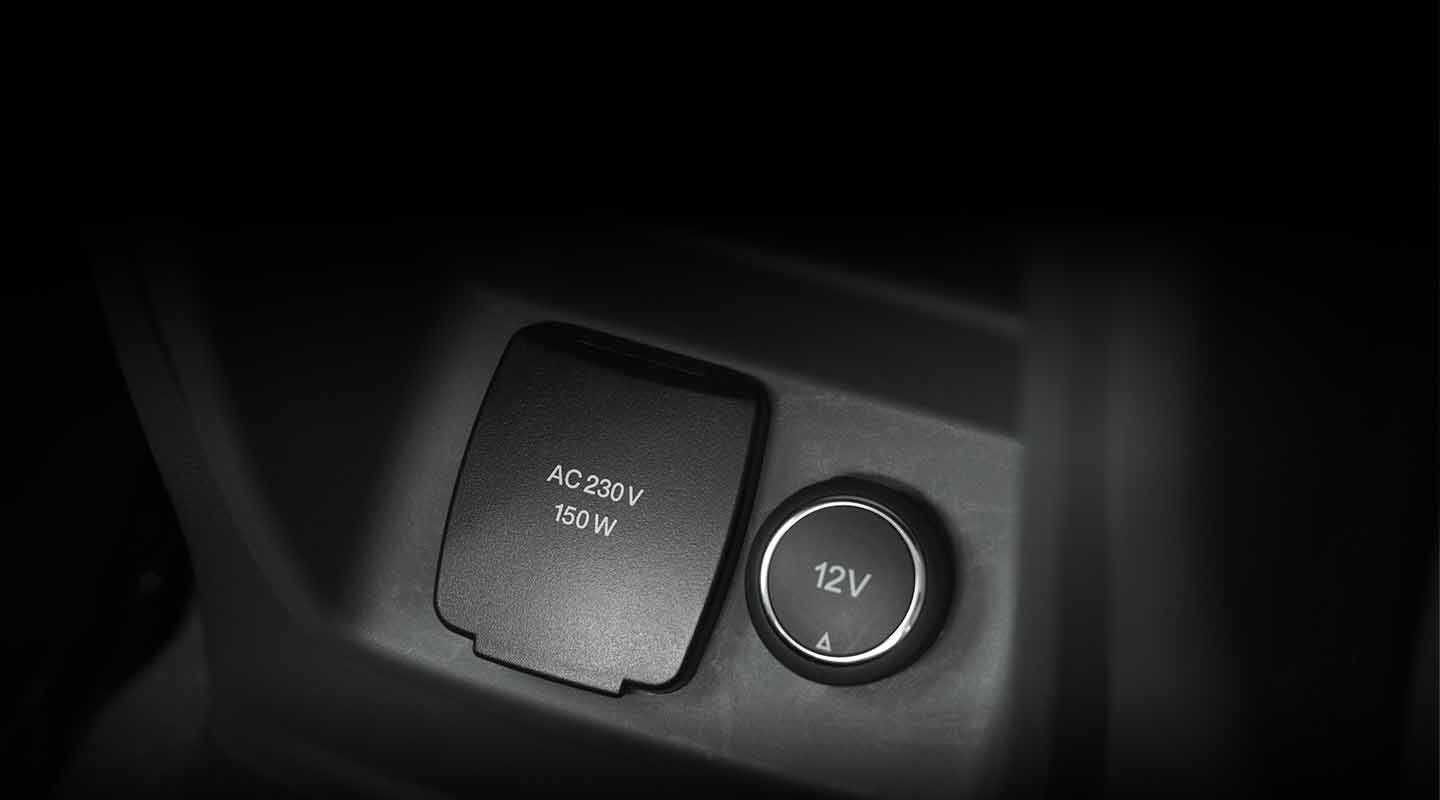 Stretch out
The extra legroom in our Double Cabs not only makes life more comfortable for your passengers.
Its large doors and positioning of the rear pillar also makes it easier to get in and out, or to load bulky work gear.

HID Headlights and Daytime Running Lamps
 HID headlights shine bright to help you see the road ahead clearly at night, while the Daytime Running Lamps help make you more visible to drivers and pedestrians during the day.