Latest Technologies in Ford Ranger 2019
The new Ranger's rugged good looks see styling changes that carry on the off-road stance and visual appeal of the current model. Lead by a cleaner new grille, which features the distinctive 'nostrils', a more distinctively chiseled lower bumper now offers a broader intake for a more balanced look. The Ford Ranger 2019 is not just a regular pickup, it's designed to be flexible enough for every customer's needs, whether it's for driving in a city, mountain road, or rocky road.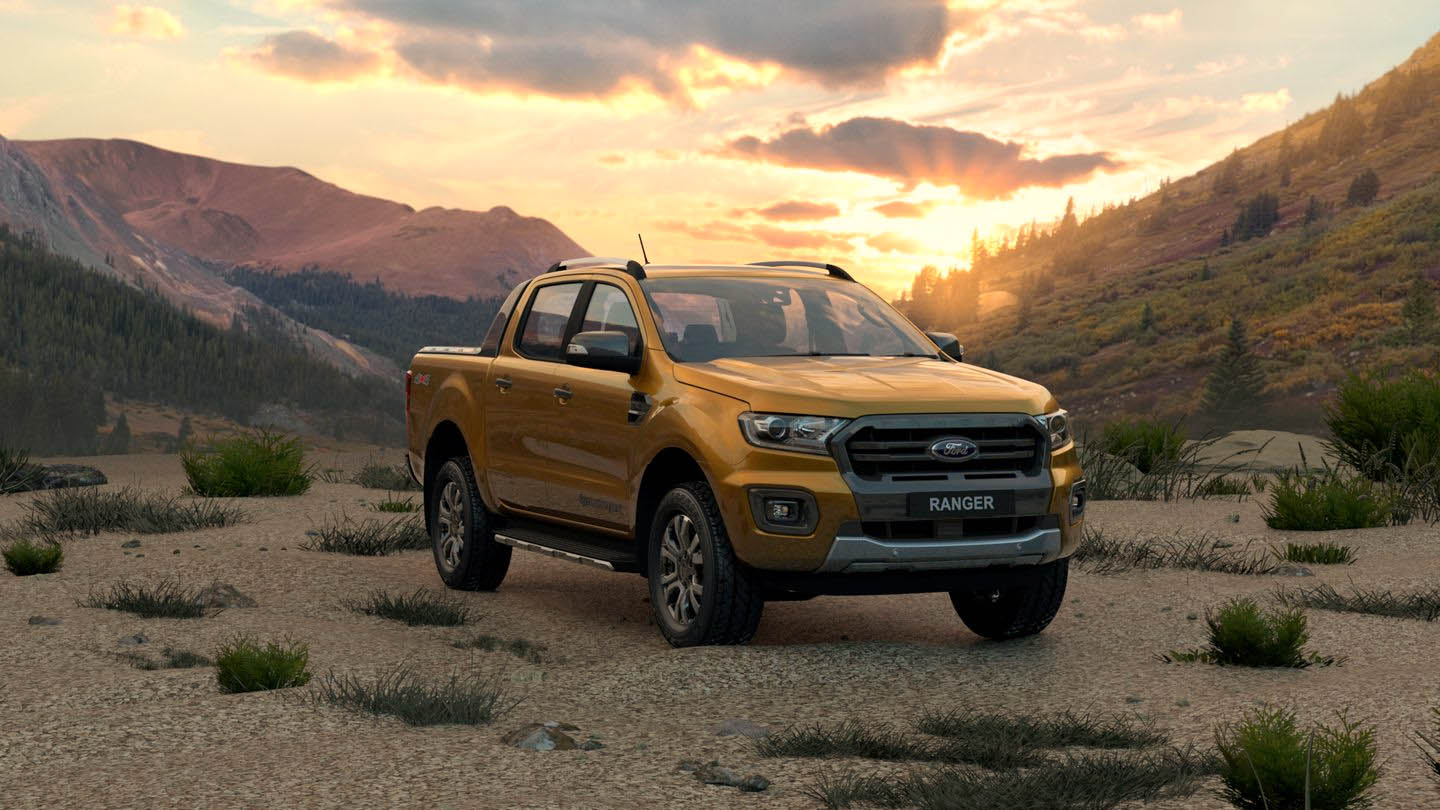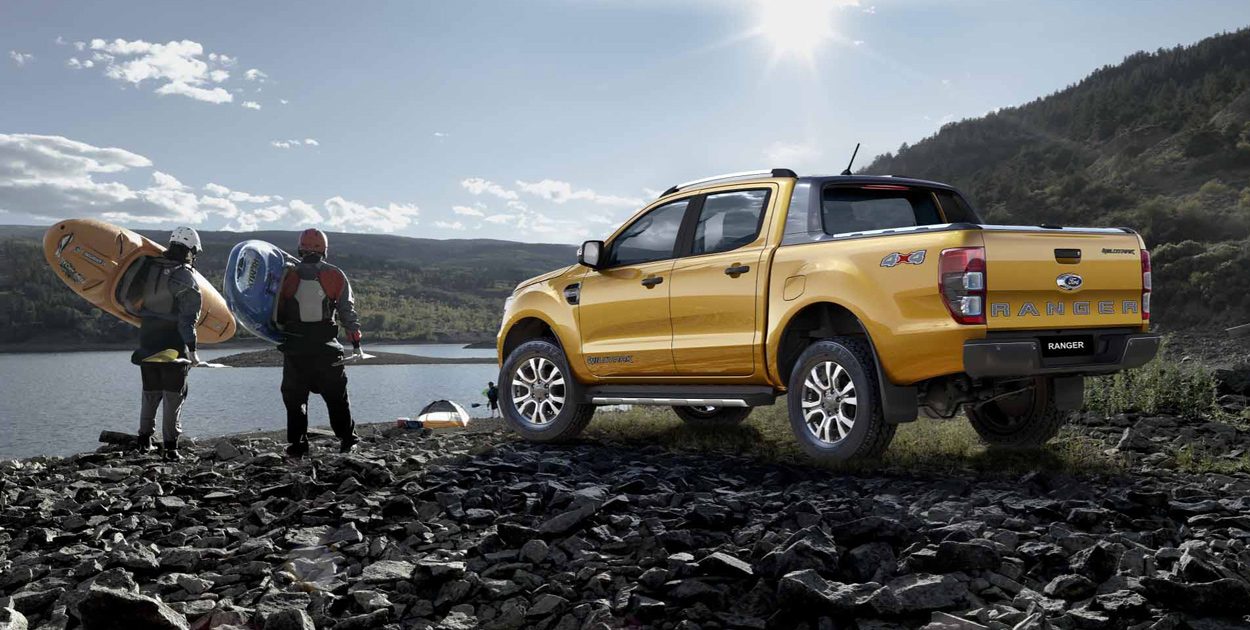 In addition, Ford Ranger 2019 is equipped with various technologies that make this car an even stronger competitor in the pick-up segment:
Passive Entry Passive Start is a new technology included in the Ranger 2019. You can just hold the lock on your door and press a button on the door, the door will unlock itself then you can start the Ranger by pressing the brake pedal and simultaneously pressing the POWER button. Using this Smart Key is more convenience and provides more safety for car owners.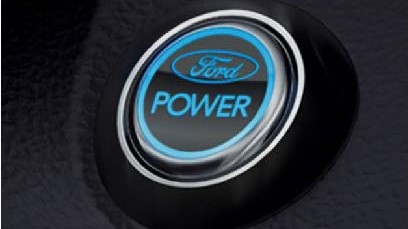 The new Ranger is equipped with HID Projector Headlamps with LED Daytime Running Light. It provide a more safety on the road since you can see more clearly and further ahead and it is more comfortable since it helps reduce eyestrain during night driving.
It also comes with the Pre-Collision Assist with Pedestrian Detection uses radar and camera technology to scan the roadway ahead and, if a collision risk with a vehicle or pedestrian is detected, provides a warning to the driver. If the driver does not respond in time, the system can automatically apply up to full braking force (Autonomous Emergency Braking). This helps reduce the severity or eliminate some frontal collisions, assist drivers to avoid rear-end collisions, help the driver avoid pedestrians at lower speeds, reduce the severity or even prevent certain forward collisions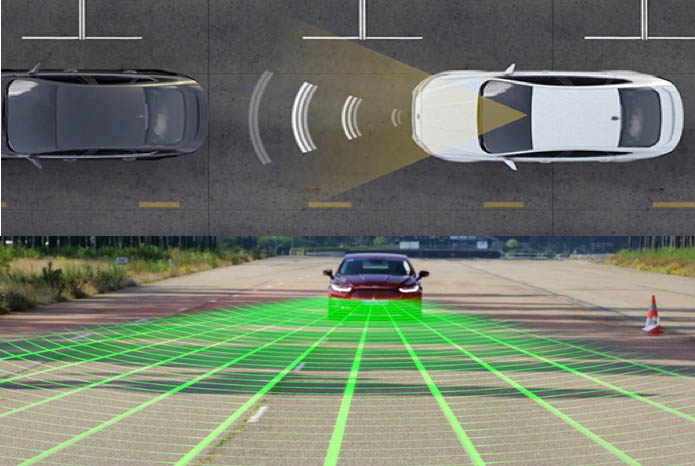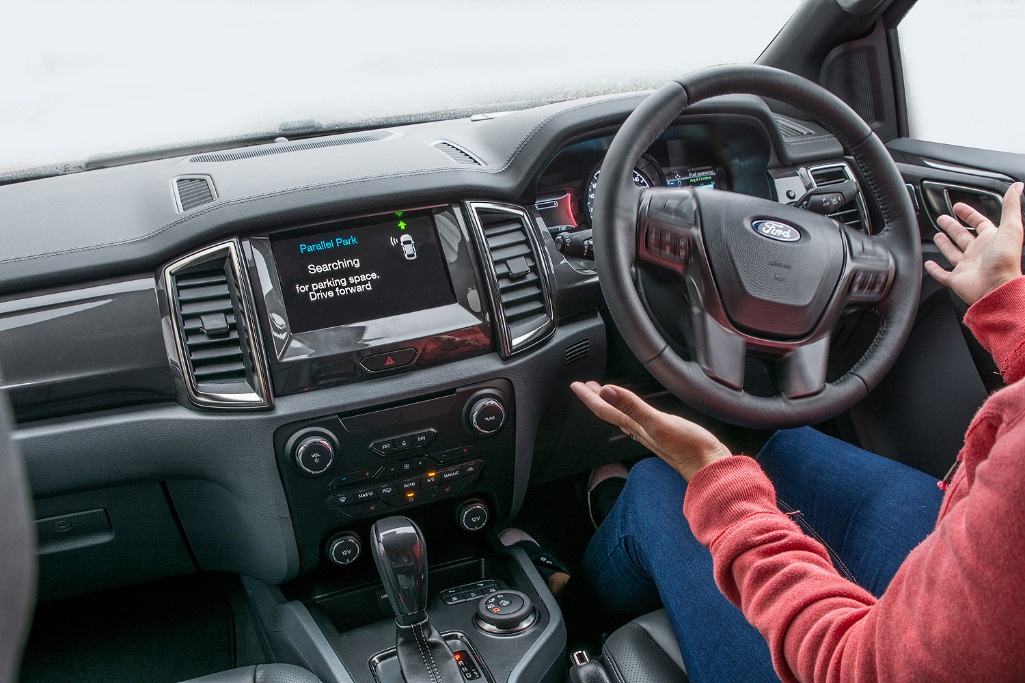 Ford Ranger 2019 is the first pick-up that has a Semi-Automatic Parallel Parking feature. The system detects and rejects spaces where the turn required could cause a collision with vehicles on the opposite side of the street. The vehicle uses EPAS and sensors to steer the vehicle safely and perfectly into place at speeds of up to 10kmh. Keep your hands off the steering wheel and work the gears, accelerator and brake then control of the park by taking hold of the steering wheel. This feature allows drivers to park in tight spots, it is quick, convenient, easy, safe, reduce stress and minimize risk of damage.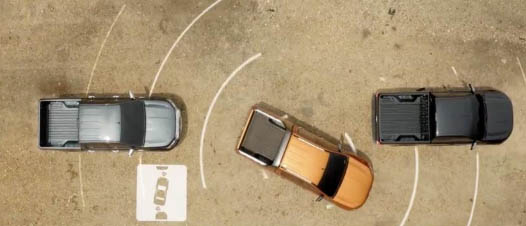 Loading is easier than ever on this new Ranger with the introduction of a first in segment, easy-lift tailgate. With a new internal mechanism, the Ranger's tailgate is now lighter to lift, with a 70 percent reduction in initial force required to raise it for closing. Not only does this system require less effort to lift, it also means that it is easier to lower.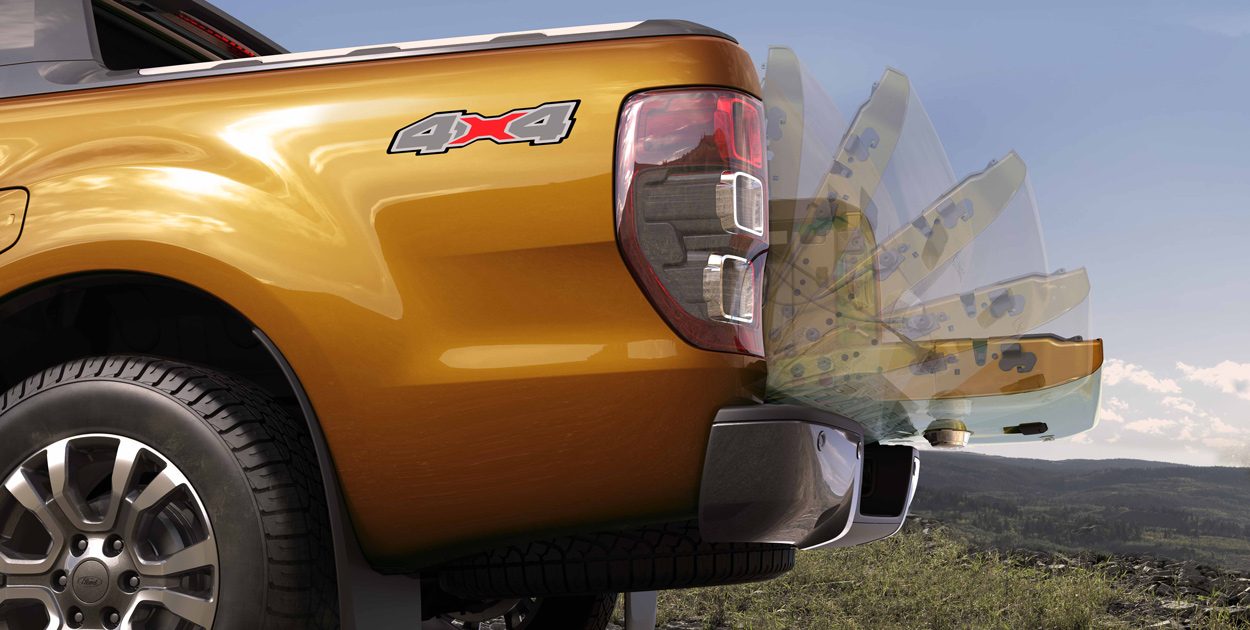 The new Ranger's suspension had been upgraded across the range to reduce and better control roll, with an emphasis on improving the driving experience when fully laden and towing. New packaging also enables geometry changes that bring improved ride, a reduction in body roll as well as improved steering precision. Crucially, while improving the drive and refinement, the suspension changes will enhance the overall driving experience significantly, since it has improved steering, improved ride, handling, off-road capability and reduce road noise while driving.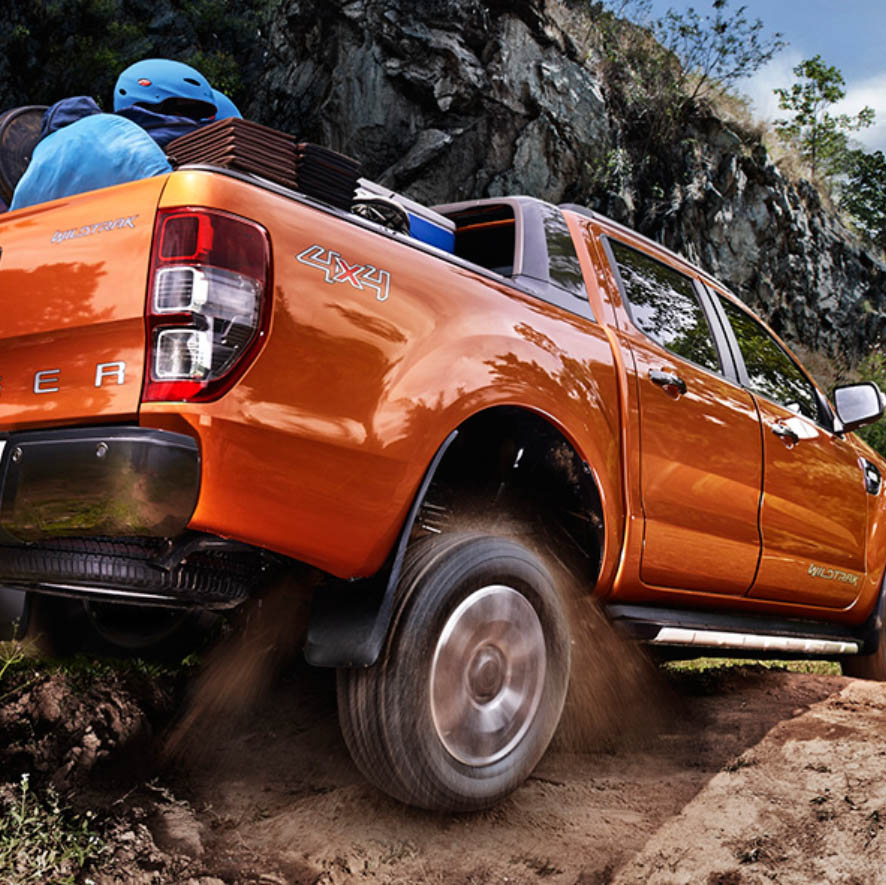 This new Ranger generation provide many benefits for the users making driving experience more fun, convenience and comfortable no matter what kind of road conditions you may encounter.